It's truly hard to capture all of Stephanie Jill Cartin's roles. An entrepreneur/founder of four different ventures, a mom to the adorable Mollie, an advocate supporting the Baby Quest Foundation, a woman who empowers so many other women via her Entreprenista League… all while also connecting with them more personally through sharing her MS, infertility, IVF and pregnancy journey. In our interview, Stephanie talks about her fertility struggles and complicated pregnancy and how sharing her experiences and connecting with the community gave her the tools she needed to keep up hope as she and her husband faced one painful setback after another. Read on for Stephanie's at times heartbreaking yet inspiring story, as well as her advice for those on a similar journey.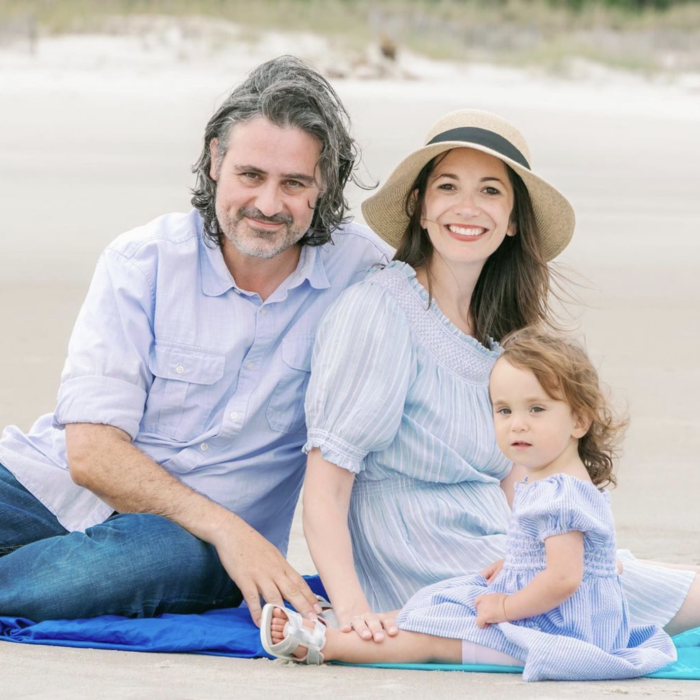 You've had a long journey to motherhood, including multiple complicated and scary experiences throughout your pregnancy. To start, can you share your story and how it led you to where you are now: a mom and an advocate for so many other women?
I always knew I wanted to be a mom, but one of my biggest fears in life was that I wouldn't be able to get pregnant. That fear seemed unfounded until it became a reality when my husband and I started trying to have a baby.
I was diagnosed with Multiple Sclerosis (MS) when I was 27. After doing additional genetic testing when we were ready and learning that I was a permutation carrier of Fragile X, we were referred to a reproductive endocrinologist who encouraged us to jump right into IVF. But the medications for IVF can cause complications with MS, so I insisted we try to get pregnant on our own first.
We spent about a year trying without any real support. I was tracking my cycle, taking my temperature, and reading what I could online, but nothing happened. I felt like I had wasted an entire year. After about a year of trying to get pregnant unsuccessfully, we decided to go back to the RE. The doctor then saw what he thought was a uterine polyp and sent me for an HSG test. The test confirmed this but the doctor felt we still could move forward with trying an IUI. That IUI failed, and soon after we switched to a new fertility clinic.
My new doctor looked at the results of my HSG test and shared that there was no point in moving forward with IUI's until he removed the uterine polyp. I had surgery and it turned out that my entire uterine lining was covered in polyps. Ten to be exact. I was absolutely terrified. Why did I have these polyps and what did this mean?
I now finally had a reason for the mid-month bleeding I had been having for the past 15 years. About a week later we got a call from my RE that the results of my biopsy on the polyps had come back and I had an infection called chronic endometritis – inflammation of the uterine lining. I was put on antibiotics to clear the infection, but the next four IUIs still failed. Having just begun sharing my journey on Instagram, a few ladies reached out to me and started sharing similar experiences. Together, we started problem solving by reading journal articles and learning from our shared experiences. I finally started to feel empowered and realized that I was going to have to play a role in figuring out what was really going on with my body.
At this point we had agreed to move on to IVF, and I advocated for another biopsy during the egg retrieval process to confirm the infection was gone. About a week after my successful egg retrieval, my suspicions were confirmed. My doctor shared that I still had the infection and this was why the IUI's were not working. I remember being so angry. I went into problem solving mode again and I was determined to figure out the best treatment plan to clear chronic endometritis, which was 3 weeks of 2 specific antibiotics. I shared this with my doctor and he agreed to the plan and prescribed the antibiotics.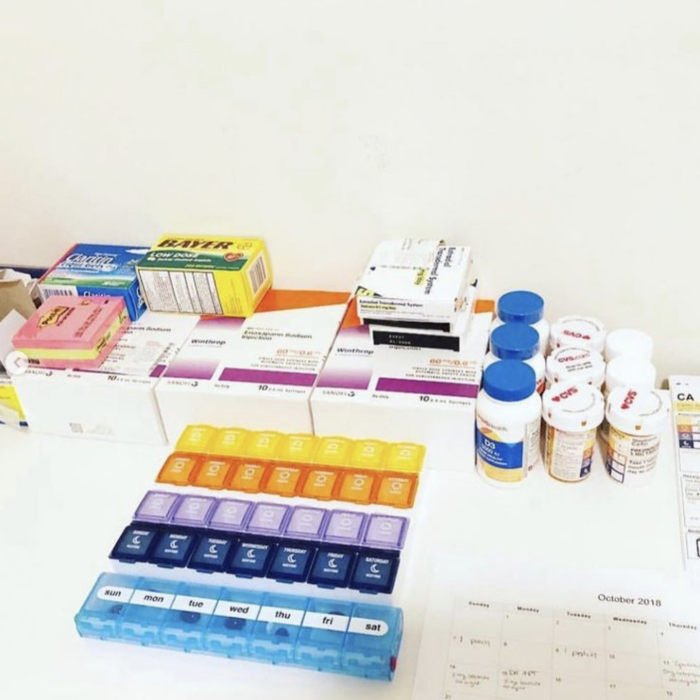 This delayed the transfer of our embryo as we first needed to confirm the infection was gone. About a month later we did the repeat biopsy and learned that the antibiotics protocol worked and I no longer had chronic endometritis. However, the biopsy showed that I also had silent endometriosis. Once again, my treatment plan for IVF needed to change and we had to delay the transfer another month so I could start birth control (in order to suppress the endometriosis). It felt like one road block after another.
At this time, because of my medical history, I also wanted to be sure that I was tested for other immune issues before we did our transfer, so I was referred to yet another specialist through a friend I made through sharing my story on Instagram. She had helped her sister who had similar issues to me. Through blood tests I found out I also have MTHFR and a few other issues that would require me to be proactive with my treatment leading up to our transfer.
On October 24, 2018, we did our first embryo transfer. Just four days later, I had a feeling I was pregnant. Not only that, but I sensed the embryo had split. One blazing positive pregnancy test later, I sat in my reproductive endocrinologist's office watching the technician perform a scan. I thought to myself, there are two of them. Our doctor confirmed it: we were pregnant with twins.
The next day, in an important business meeting, I started gushing blood and feared I was miscarrying.I ran out of the meeting, right into a blizzard, calling my husband while I tried to hail a cab. It was like a scene out of a movie — the worst movie, ever. I finally got to my doctor and found out I had a hematoma, which was causing the bleeding. Two weeks later, I had another one. It wasn't until weeks eleven to fourteen that I finally had no bleeding. Looking back, it was the only time during my entire pregnancy when I felt like I could actually breathe.
When we went in for our ultrasound at sixteen and a half weeks, my doctor wasn't supposed to be there. So, I knew something was wrong when he walked into the room after my scan. From the ultrasound, we learned I had a twin-to-twin transfusion and one of our baby's amniotic cords was attached in the wrong place. My babies were in two separate amniotic sacs sharing the same placenta, and their blood supply was being improperly shared. All of the blood and nutrients were going to one baby.
My doctor, my husband, and I sat down to discuss our options. I could have laser ablation surgery, which would be an attempt to save both babies. Or we could choose to terminate one baby in hopes of saving the other one. My doctor was ready to perform the procedure that day, but making such a significant decision that quickly seemed overwhelming to me because of the risks and permanence.
Once again, I turned to my social media community and Facebook groups. I shared my story, and so many women who had been through the same thing reached out to me. Based on the research I did and the support from these groups, we decided to have the laser ablation surgery the following Monday.
I was in so much pain after the surgery, but there were still two heartbeats. The next morning, there was only one. We had lost our baby Emmy. Then, they just sent us home. I realized through this whole process and the support systems in place for these tough conversations needs to change. It has to be better.
We named our daughter Mollie, and I knew her twin sister, Emmy, was going to protect her.
And Emmy did just that. The day after surgery I started leaking amniotic fluid, which turned out to be PPROM, a preterm premature rupture of my membranes. My online community supported me throughout, telling me, "If there is a heartbeat, there is hope." I felt empowered enough to advocate for myself with my doctor, sharing stories from others who also experienced PPROM and whose babies survived.
At twenty-three and a half weeks, I was admitted to the Neonatal Comfort Care Program at Columbia, where I learned that if I could stay pregnant until at least 28 weeks, Mollie would have a great chance. So, I set my mind on that date. My hallmate during my 11-week stay was a woman I met through the PPROM Facebook group, Kaitlin. We had ruptured the same week, had the same due date, and encouraged each other the whole time.
I was induced at 33 weeks and 5 days on the night of May 29, and delivered Mollie Hope Cartin on May 30, 2019, at 5:44pm. I remember the moment the doctors placed her on my chest. As she lay there, everyone was telling me to talk to my baby. But the only thing I could do was repeat, "Just tell me she's okay. Just tell me she's okay."
Mollie Hope had virtually no amniotic fluid for seventeen weeks, but she developed beautifully, and her lungs are in perfect shape. She is our little miracle baby.
Looking back, I knew I would not have gotten pregnant — or stayed pregnant — if it were not for the community I built and the support they gave me. I learned that you have to be your own best advocate, and you have to speak up. I am now on the advisory board of the Neonatal Comfort Care Program at Columbia, advocating for women every single day. I have realized that my life's purpose is making sure other women have the same care, support, and education that I did, and to help those women realize they are not alone.
Kaitlin is still one of my closest friends. Her son and my Mollie went home from the NICU on the same day. Through it all, we did everything we could to fight for our babies. Because when everyone else said no, we said yes.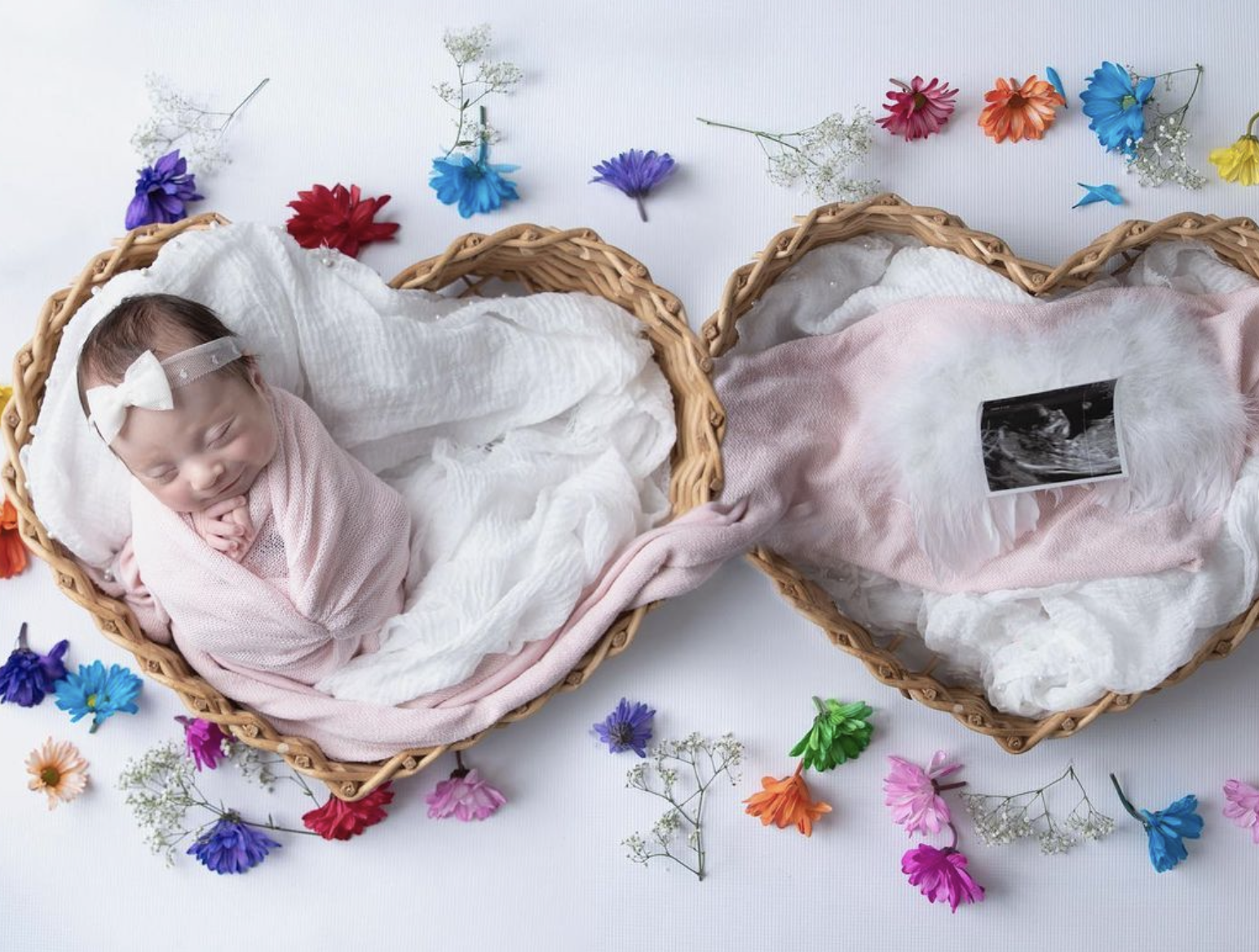 2. You've shared so many of the raw elements of your story on social media – how does it feel to reach and help so many other women experiencing a similar journey?
The response from my community was so encouraging. I no longer felt alone. More importantly, I was able to connect with and help support so many women by being public about my journey. I had a very complicated fertility journey followed by an even more complicated pregnancy. I'm glad I've been able to share what I went through so others who are going through their own struggles don't feel so alone. There is such strength in this community and together we have been able to help one another immensely. I now get messages daily from women sharing that watching Mollie gives them so much hope. I am glad to pay it back and help as others did for me.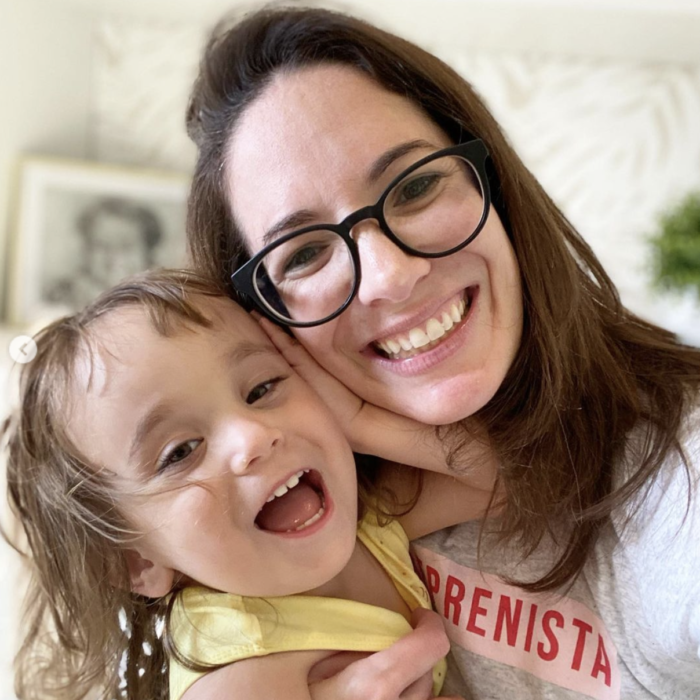 3. Apart from being an inspiring advocate, you're also an amazing entrepreneur with a long list of successes (including Entrepenista, Socialfly, Markid, and your latest, Pearl Influential Capital!). How has your journey impacted the way you work?
Running a business and being a new mom has been a big adjustment and definitely not easy. Working mamas really are incredible women. Going through infertility and then a very complicated pregnancy was the hardest thing I have ever been through. I know I am stronger now than I have ever been because of what I faced.
I actually feel the ups and downs of owning a business prepared me to face the challenges that I experienced with my fertility and pregnancy journey. I constantly had to problem solve, and every day I was learning something new or dealing with the unexpected. Yet, I still had to stay resilient and positive every step of the way. Life can be crazy and unexpected, but I swear there is so much hope and faith no matter what we are facing as long as we surround ourselves with positive and strong people who lift us up.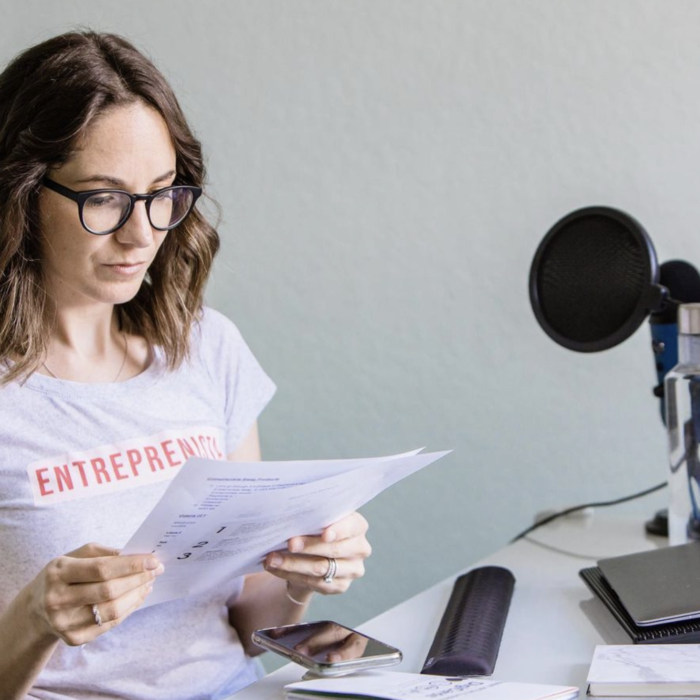 4. What advice would you give to fertility patients on GoStork who are still navigating their infertility journey?
You must be your own best advocate. Find your community, doctors and a support circle that you trust and feel comfortable with and who will help you find the answers you need. And finally, always hold onto hope. You will get through this and find a way to have your family. Don't give up and keep searching for the answers. If you ever need an extra boost of hope, feel free to DM me on instagram @stephjillcartin, I am happy to connect with you!
Thank you, Stephanie, for sharing your journey to inform and empower so many others as they navigate their own path to parenthood.