The strong women behind The Chick Mission have a unique end goal: to eventually be "out of business". Every day, they work tirelessly to ensure that women diagnosed with cancer will have the option to conceive their own biological children post-treatment. As things stand, insurance companies have no legislative mandate to cover fertility preservation for women of childbearing age who are diagnosed with cancer. This means that access to oncofertility currently relies on a woman's socio economic status, preventing many from having the family they've always dreamed of.
To add to so many important conversations during Breast Cancer Awareness Month, we're honored to feature this incredible organization and the women behind it, all of whom are intimately familiar with cancer and its many challenges. We loved getting to know Tracy Weiss, Executive Director and Chief Creative Officer at The Chick Mission. Tracy shares everything from her personal setbacks when pursuing fertility preservation, to how The Chick Mission was hatched, their advocacy work and ways to get involved. They have now helped over 300 patients through the Hope Grant Program (amazing milestone!) – yet despite how busy they are, still took time to generously offer advice to women just beginning their own oncofertility journey… read on!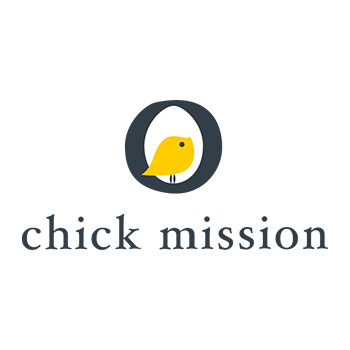 We're huge supporters of your incredibly important mission to "ensure every young woman newly diagnosed with cancer has the option to preserve fertility through direct financial support, educational programs, and advocacy for legislative change." How did the idea for Chick Mission hatch?
The Chick Mission came to be after our founder, Amanda Rice, had been diagnosed with cancer for the THIRD time. She had fertility benefits through her corporate health insurance plan, however when she attempted to preserve her fertility ahead of chemotherapy, radiation and long term drug therapy – the insurance company denied her request for coverage stating she was 'not infertile YET.' So frustrating given the high price tag to freeze eggs and how quickly one needs to mobilize before treatment starts. Most women will be rendered infertile by cancer protocol that will save her life – yet only 50% of oncologists discuss what effects this course of action will have on reproduction. Amanda felt that the chance to have a biological family after cancer should not be one guaranteed by socioeconomic status. Thus she recruited a founding executive board of women who'd seen cancer from all angles: as a mother, a daughter, a friend, a physician and….another survivor (Moi!) to help these patients in real time.
From the Hope Scholarship to the The Great Egg Freeze, we'd love to hear about your various events and initiatives, as well as how people can get involved!
Attending our events across the country is the perfect way to join our flock of Chicks! Our Great Egg Freeze (a polar bear plunge) is an excellent way to raise awareness of this issue, get kids involved in a fun philanthropy effort and raise money for our Hope Grant Program that awards financial grants on an as needed basis to assist newly diagnosed patients to preserve their fertility. The next plunges are scheduled for October 9th in the North Fork of Long Island and in March 2023 in San Francisco.
For those in New York City, our 4th Annual Gala is slated for October 27th, 2022. It is an INCREDIBLE night celebrating survivorship and the community who stands up for women and refuses to let cancer make decisions for our grantees.
We also host RACE LIKE A GIRL, a virtual and in person 6K run in partnership with any organization or group of friends who'd like to pound the pavement and raise dollars for women.
And of course, we urge anyone who's interested to sign up for our newsletter to hear about educational opportunities and advocacy efforts!

Can you shed some light on the key legislative issues you're focused on with your advocacy work? For example, I'm sure most who are not familiar with the issues would be surprised to hear how many states consider fertility preservation following a cancer diagnosis 'elective' when it comes to insurance coverage. On that note – what's most important for those new to this topic to understand and what are your hopes for Chick Mission's impact?
The Chick Mission hopes to change the landscape of women's reproductive health…..one state at a time! It's incredible to us that insurance companies have no legislative mandate to cover fertility preservation for women of childbearing age who are diagnosed with cancer. Infertility is a direct side effect of your treatment. If chemotherapy causes nausea – your policy will cover medication. In the case of cancer, freezing your eggs is a medically necessary step. It should not be categorized as elective – no one chooses to have cancer.
Part of our mission is to meet with lawmakers on the state level to share the experiences of our survivor community to motivate them to stand up for women and this issue. New York, New Jersey, Colorado, Illinois, California, Connecticut, New Hampshire, Delaware and Rhode Island have all added legislation to ensure women have the choice to preserve fertility ahead of treatment. The Chick Mission will be focusing on Oregon, Washington and the hardest nut to crack….Texas in 2023. Some day the goal is that TCM will be *out of business* – if all 50 states mandate coverage and there is a federal bill allowing women to make their own decisions about their future family options before cancer decides for them.

Given both of your setbacks when pursuing fertility preservation, Tracy – what has been most fulfilling about leaving your corporate job, creating The Chick Mission and building such exciting momentum so quickly? Any favorite stories or anecdotes from your journey to date?
I was 30 years old when diagnosed with cervical \ uterine cancer and my insurance company denied coverage for fertility preservation ahead of a hysterectomy and other potential treatment. I was so discouraged at how female cancer patients were treated by the system, but didn't think I could do anything about it as just one survivor.
Meeting Amanda and the other founders of TCM has made all the difference in using my health crisis to help the women who will be diagnosed with cancer after me. Seeing how fast our organization has grown so quickly motivates us to work harder and smarter. Since we began our Hope Grant program in February of 2018, we have helped 287 women preserve their fertility. 87 of them in 2022 alone!
There are so many little moments that continue to stun me: the first time I said I was a cancer survivor to a group of 500 people, when TCM was featured on Good Morning America, having 20 of our 'chick mission chick' grantees at our 2021 gala and when I see the baby photos of the children born to our survivor community.

Finally, what piece of advice or words of wisdom would you share with women just beginning an oncofertility journey – with hopes of motherhood despite a recent cancer diagnosis?
No one handles their cancer journey in the same way – and one of the paths you take is 'wrong.' I utilized incredible dark humor to get me through my experiences, Amanda was inclusive and open about all three of her diagnoses. Others in our community were private about their battles and others shouted it from the rooftops. You have to follow your gut and make your days lighter and still allow you to feel like "you" in a time where your very foundation is shaken.
Never be afraid to ask questions. Many women blindly follow doctors, seeing them as godlike experts – you're allowed not to know things, you're allowed to advocate for yourself and understand what your treatment plan will be.
As for oncofertility, preserving your fertility is a chance at a future family. It is never a guarantee – however, doing so can unburden your fear of 'what if' – it is one less thing to worry about as you start digging into the actual treatment for your cancer. And that's the point – to allow you to continue to hope and dream of what you want your life to be like in the 'healthily ever after' post cancer.
Tracy, thank you so much for sharing your story. We're honored to feature The Chick Mission's important work during the month dedicated to Breast Cancer Awareness, although we know your tireless fight continues all year round.
Learn more about The Chick Mission and ways to support the cause at www.thechickmission.org