Surro Connections is a surrogacy agency based in Portland, Oregon that helps both local and international intended parents achieve parenthood. We had the pleasure of speaking with Megan Hall, Founder, and Executive Director – she shared the agency's story and how it all started from her first experience as a gestational carrier to evolving into a boutique agency offering a highly personalized service. Learn more about Surro Connections, the incredible team, and the advice Megan had to share with intended parents considering surrogacy…
1. What inspired you to work in the fertility industry?
As a single Mom of two I carried for a family in 2009. After going through a large agency as a surrogate, I recognized a need for a stronger agency presence and support system for the surrogate. One that included personable, supportive, compassionate care for both Intended Parents and Gestational Carriers. I believe that all of the humans coming together to create this family deserve advocates, support and connection throughout their entire journey and beyond.
2. We'd love to hear your story – can you share some highlights of the journey since opening in 2010?
What started as me helping support surrogates and help Intended Parents match while I worked in management in Fortune 500 companies, to a small agency run from my home office and two team members; has turned into this incredible story that includes families from all around the world growing by tiny new humans all the time.
Our team has grown. Today we have a team of 19. Our agency team is organized to include Office Business Manager, Office Assistant, Intended Parent Coordinators, Surrogate Coordinators, Registered Nurse Medical Coordinator, Registered Nurse and Lactation Consultant, Operations Manager, Surrogacy Program Manager, Marketing Coordinator, Social Media Specialist & Recruiting Coordinators. Each of these roles are vital in creating a truly boutique and personable experience for each individual utilizing our agency for surrogacy. I'm grateful for the team Surro Connections has created and the way we thrive, collaborate and celebrate together.
And we cannot leave out that between each member of our team, (a combination of both experienced surrogates and Intended Parents) our team alone has had 44 children born through surrogacy! We definitely come with a unique perspective and ability to support our clients and surrogates through actual experience.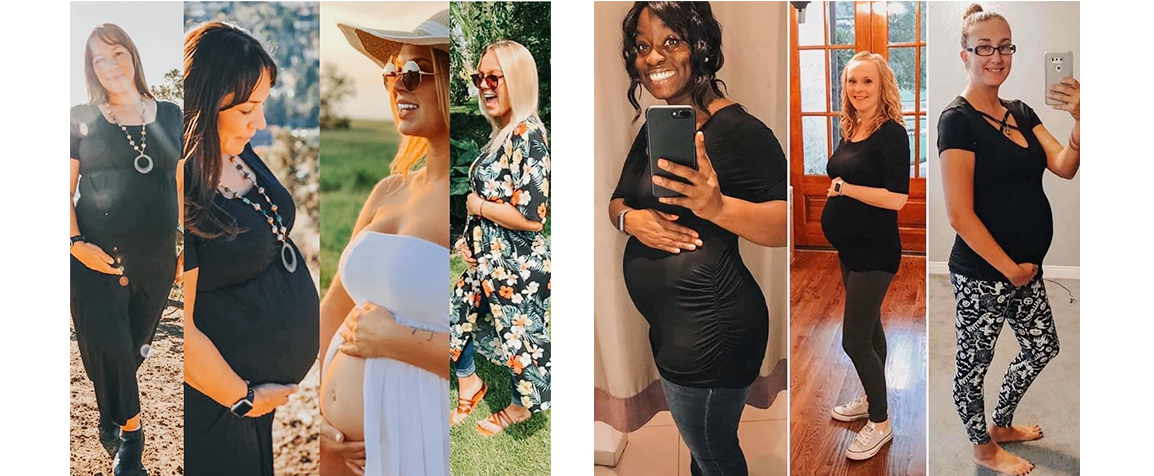 Surro Connections Gestational Carriers
3. What has been your most rewarding experience personally over your years in this work?
When clients become parents and their dreams become a reality. When I get that first text from the delivery room announcing a birth, that moment never gets old. I have been fortunate enough to be invited into match meetings, ultra sounds, and deliveries (pre pandemic of course) and never take even one of those experiences for granted. Many of our clients and gestational carriers have become friends, sisters, brothers and extended family, even to my children. I have opened my home to many new families whose babies are born in Oregon to help them adjust to parenthood and provide that extra support the first couple of weeks.
The birth of my daughter Audrina started as my fourth and final surrogacy journey, this little angel joined my own family when my intended parents abandoned our journey. This is not typical, and there are legal resources in place to help in a rare situation like this. But in the end, she was meant to be with us. She deserved the love and joy of a family on this side of life and I am grateful every day to have made this choice. Even though I am unable to carry more children myself, I live the life of surrogacy through our agency family and am honoured to have even a small part in the growth of their family.
4. What is your advice for intended parents just beginning to consider surrogacy?
Research research research. There are so many agencies out there with so much to offer. You will find the right fit for you based on asking questions, interviews with the team, recommendations from previous clients and surrogates and from the feel you get in all of your interactions with them.
I encourage surrogates and Intended Parents to talk to a few agencies to find the best fit for your future family or journey. Your agency sets the tone of your journey from beginning to end. You want a team on your side, advocating for you and willing to share experiences and a history of success and commitment to the process.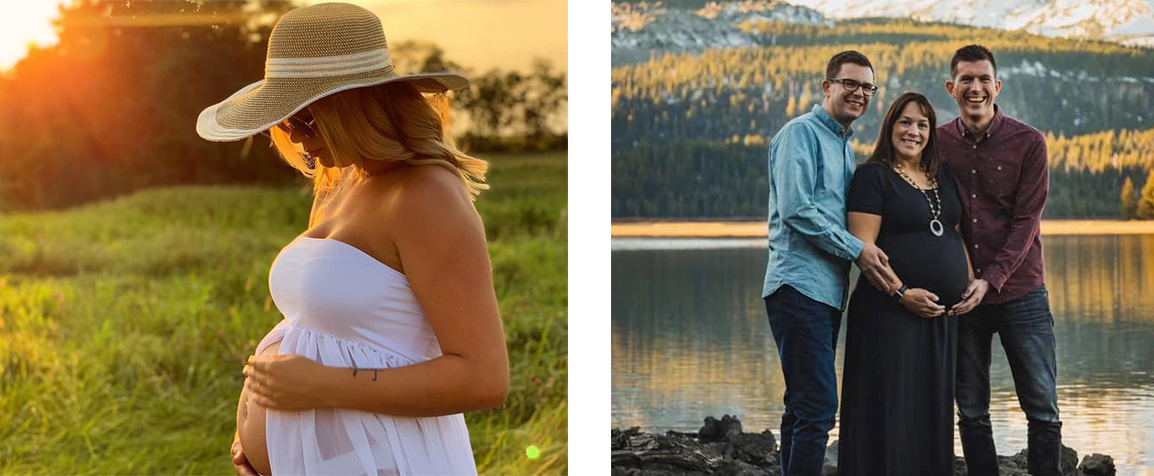 5. Is there anything else you'd like to share about Surro Connections?
We would be so honored to walk this journey with you. Our consultations are free and available via Skype or zoom to accommodate wherever in the world you live, social distancing and your busy schedule. We encourage you to reach out and schedule a meeting with us today so you can make an educated and supported decision no matter what agency you choose.
No matter the direction you go, we wish you all the luck and love on this incredible journey to parenthood.
Meeting for the very first time!
Thank you for sharing your story with us, Megan! Intended parents, check back here over the coming weeks for more featured providers.
Ready to start your search for a surrogacy agency? Learn more about Surro Connections and many other wonderful options, here.